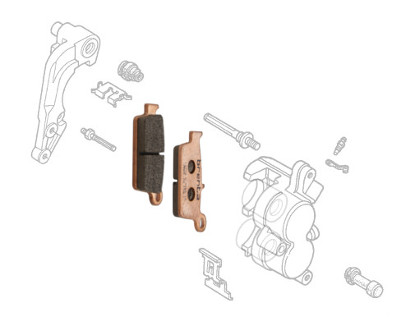 Brenta Sintered Brake Pads – Off-Road
Specifically designed for off-road use, the range covers the majority of motocross, enduro and off-road applications.
These sintered brake pads are made using a high percentage of metallic compound alongside fibres and resins. They produce a high-friction coefficient, which provides better braking power and extended life in the highly demanding mixed wet, dry and, of course, dirty conditions that dirt bike braking systems must work in.
TUV tested and approved