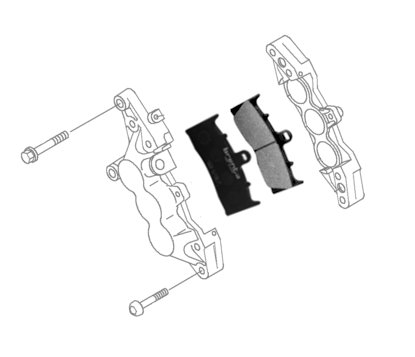 Brenta Organic Brake Pads – Road and Scooter (GG Type)
A great all-rounder, suitable for most conditions.
These GG type brake pads are made with fibres and organic material, bonded with resin. They bed in quickly, providing quiet, efficient and controlled braking power.
TUV tested and approved
Find Brenta Organic Brake Pads for your model.
NB: While many manufactures use HH type pads for the front of performance motorcycles and GG in the rear, for safety reasons it is not advisable to use them the other way round, with HH type pads in the rear and GG in the front.