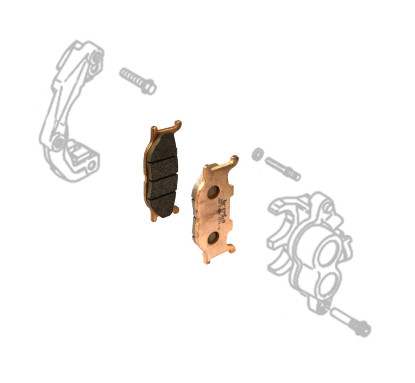 Brenta Sintered Brake Pads – Road and Scooter (HH Type)
Ideal for high-performance motorcycles and occasional track day use.
Brenta's HH type brake pads are made with a high percentage of metallic compound alongside fibres and resins. Their high coefficient of friction makes long-lasting, providing effective braking power during heavy use and in higher temperatures.
TUV tested and approved
Find Brenta Sintered Brake Pads for your model.
NB: While many manufactures use HH type pads for the front of performance motorcycles and GG in the rear, for safety reasons it is not advisable to use them the other way round, with HH type pads in the rear and GG in the front.